data-name='Benefits'
Customer Benefits
---
The uGRIDD Platform brings cost savings to customers by:
Making data easily available throughout the infrastructure lifecycle
More efficient collaboration within and across projects
Enhancing the availability and use of legacy data
Bridging the data gap between organizational silos
Improving change management and access to project data in MIS
The uGRIDD solution is the key to the access and reuse of legacy data, which potentially can save hundreds of thousand dollars on a project and accelerate its schedule. The location based data searching technology can improve productivity up to 35 percent. An one dollar investment in uGRIDD can result in an average cost savings of four dollars.
The Infrastructure Lifecycle Story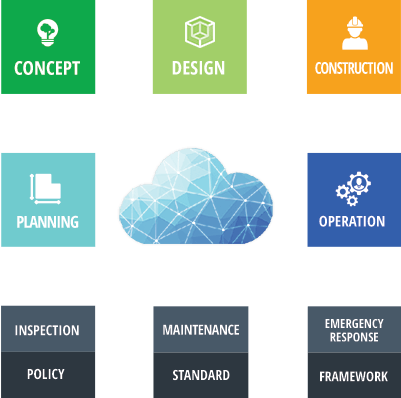 For All Asset Categories
AVIATION
BRIDGES
HIGHWAYS
RAILROADS
TRANSIT
ENERGY
ENVIRONMENT
FACILITIES
UTILITIES
WATERWAYS
data-name="Solution"
Infrastructure Big Data Solutions
The foundation of our solutions is
Everything is Somewhere!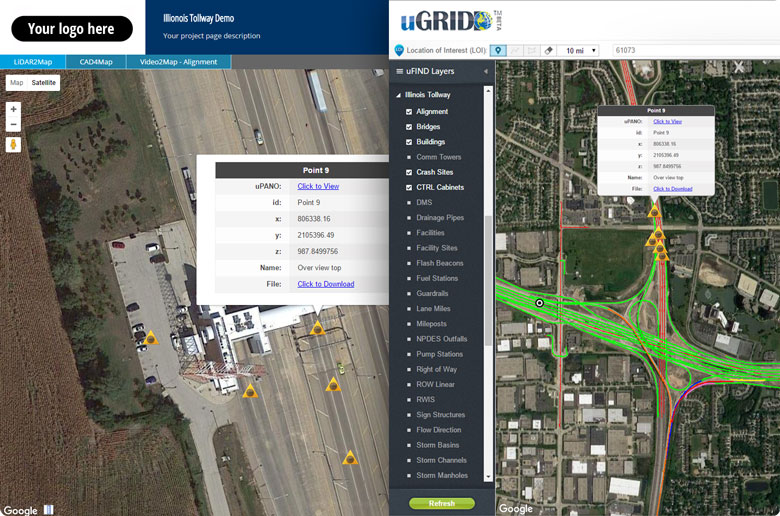 ---
---
Synchronize your project data with you enterprise database

Project
Data Sharing
Everyone Can Publish!
Project data is organized, published to the project team and archived into the Cloud Data Management system using uGRIDD's SaaS (Software as a Service).
Explore More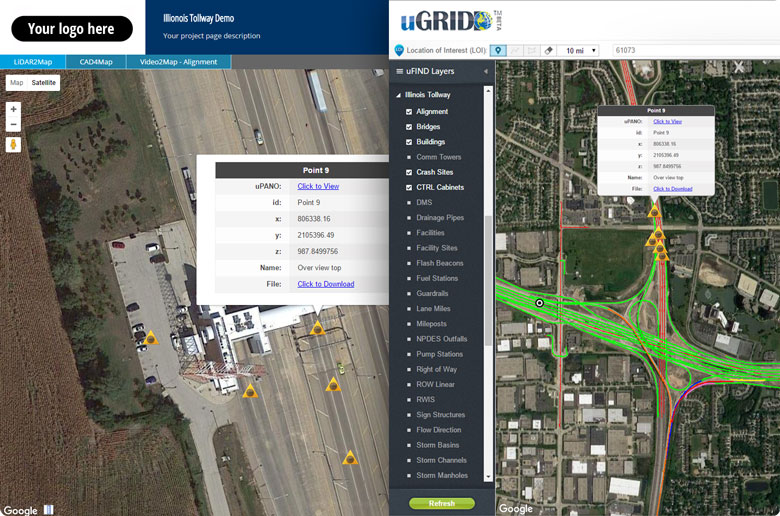 Enterprise
Data Management
Location Based Query
Published project data portals, together with enterprise data layers can be found by selecting a location of interest (LOI) on the map and filtered with additional query conditions.
Explore More
---
---
Synchronize your project data with enterprise database
data-name="Features"
Key Features
Worldwide Georeferencing Grids
Includes over 3500 grid systems and 12 projections in 74 countries. User-defined grids are also supported
Web-based 3D & 2D Data Viewers
Visualize 2D data over an interactive map, 3D data in a panoramic viewer and photo, video, CAD files in your browser on any device from anywhere at anytime.
Query by Location Of Interest (LOI)
Find the data and related information by entering an LOI. Retrieve the desired information with one tap on your mobile device.
Linear Referencing System (LRS)
Define a 2D or 3D LRS using LandXML or text tables. The data then can be visualized using our powerful 2D/3D data viewers and integrated with other project data.
Everyone Can Publish!
With Ugridd, Software as a Service (SaaS), everyone can publish data in minutes. The published data, via a web link, can be shared with total security protection.
Customer Cloud Integration
uGRIDD enables seamless integration with any applications, from data collection devices to established information systems.
Fun Facts ...
600+
Public domain infrastructure data layers
3000+
Project web pages & sites published and hosted
2000+
Users
registered
10000+
GB
infrastructure data
What Our Customers Say
format_quote

In our estimation, there is no better way to empower all aspects of the enterprise with actionable geospatial data - in real time, than with uGRIDD."

Paul DiGiacobbe, Director of Maser Geospatial Service
format_quote

With the LiDAR data stored on uGRIDD anyone can zoom down a 360 degree LiDAR deptction of a rail line and find the data you need. It avoids time intensive and costly field work.

Jim Harper, Chief Engineer for CTA infrastructure
format_quote

With uGRIDD, very little training allows anyone to show, share and host the data. And with just basic browser skills, anyone can easily find the data.

Steve Schlickman, Executive Director (retired), RTA Chicago
data-name="Request Demo"
Question? Contact a Consultant
Fill out the form below to request a webinar consultation, or call us directly at 855-368-4743
News and Insights
Stay up to date with us.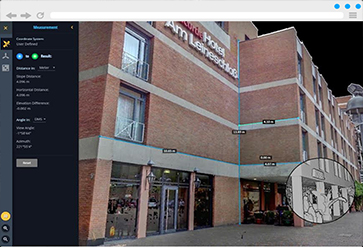 Introducing New PANO v2.0
View, measure, and extract LiDAR data in your web browser without any plugIn.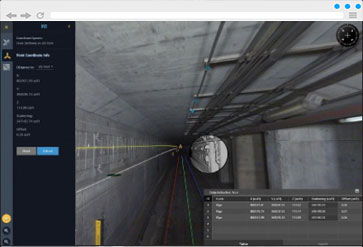 Passenger Transport:
"WMATA Metrorail Using 'Big Data' to Install Cellular Service..."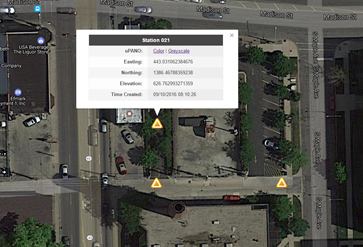 uGRIDD Releases Scan2Map:
Host and Visualize Your Laser Scanned Point Cloud Data over an Interactive Map