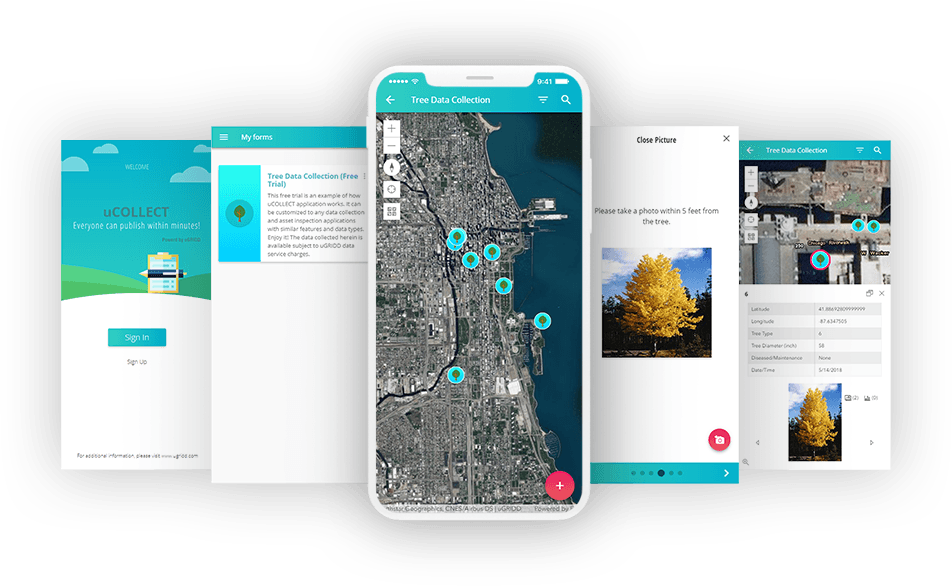 uCOLLECT — A Low Cost Cloud-Based Data Collection Solution
Featuring Smart-Geolocation, Photos, and Street Address
---
Potential uses include:
Asset inspection
Feature collection
Field condition reporting
Location driven work orders
How It Works
uCOLLECT is a simple, easy, and cost effective way to collect basic data in the field using a smart phone that is completely customizeable to each user's needs. It includes a field survey using multiple choice, numerical, or short-answer questions, as well as capturing photos and locations.
Applications under the uCOLLECT Solution can be accessed by employees, authorized users, or even members of the general public. Data collected is instantly available via uGRIDD's data sharing solution and accessible through third-party GIS services.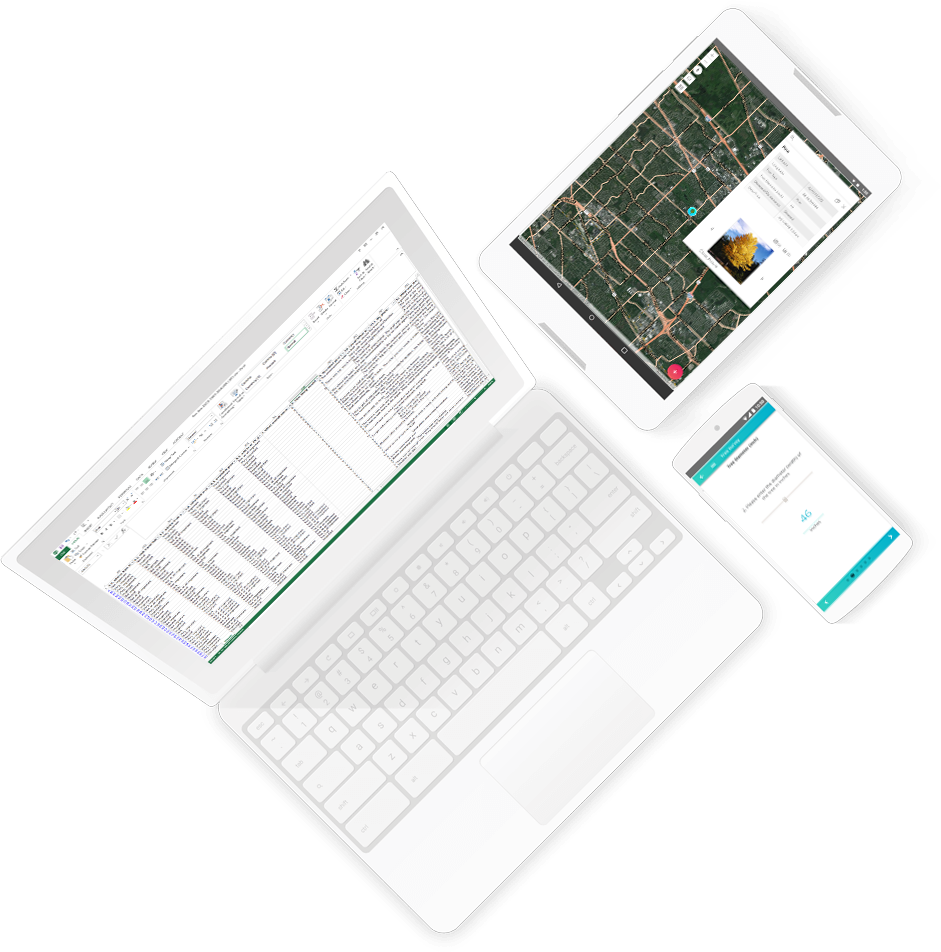 Your Customized App Made Easy
Once you have decided the asset on which you want to collect data, you can make an uCOLLECT App as easy as the following three steps:
1. Design the survey contents into a table format
2. Identify all existing asset locations to be visited, if known
3. Specify data format and entry instructions
Send this information to uGRIDD, receive a customized app, and share with whoever you choose.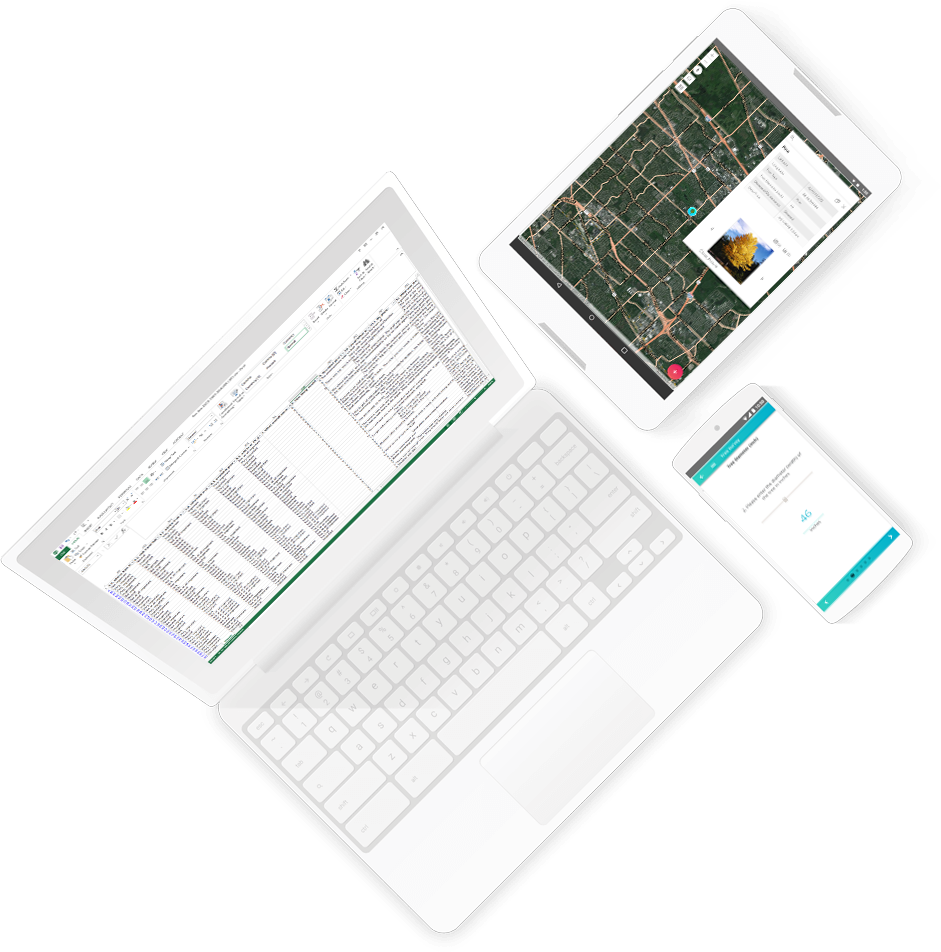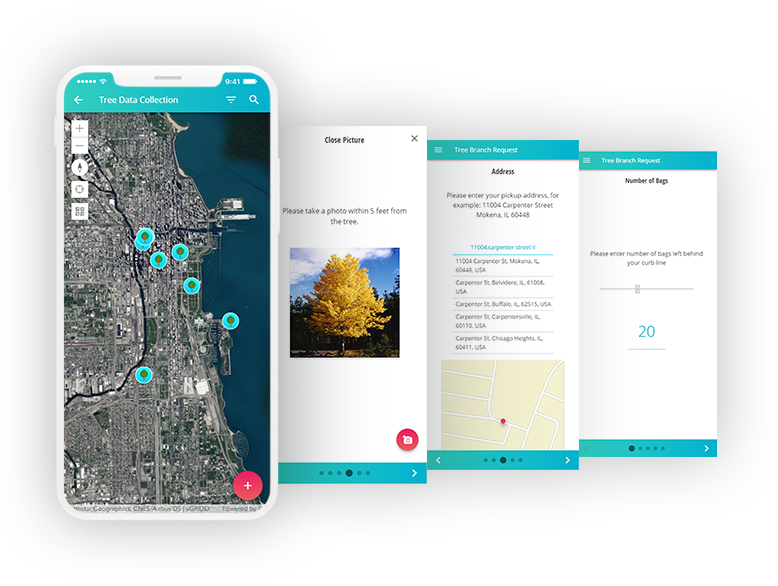 Multimedia Data Formats Supported
Photo: Use phone's camera or choose from photo album
Location: point-picking from an aerial map and/or keyboard entry postal address
Text: keyboard entry or multiple choice
Numeric: keyboard entry or sliding bar
Automatic entry of user id, date, and time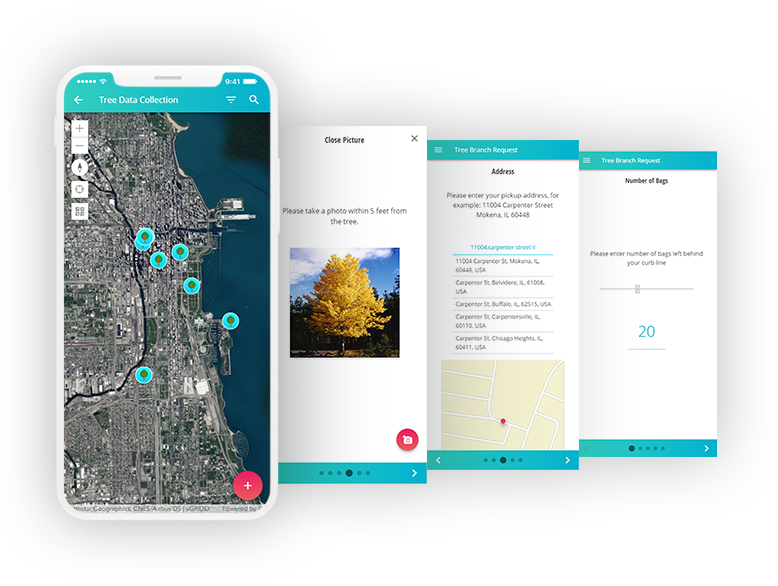 ---
Annual flat fee starts at $2,500 for unlimited data collection users.
---
Cost and Ideas of using uCOLLECT
Surveying trees (see free example)
Identifying repair and maintenance needs such as sidewalks, potholes, or street lights
Gathering ADA ramp installation locations
Receiving and servicing constituent requests
Inspecting and maintaining assets such as fire hydrants, sewer outflows, or catch basins
Professional condition assessment data collection